Durand Construction is family-owned and operated with a history of building high-quality homes in Bluewater, Ontario. Homes built by families for families.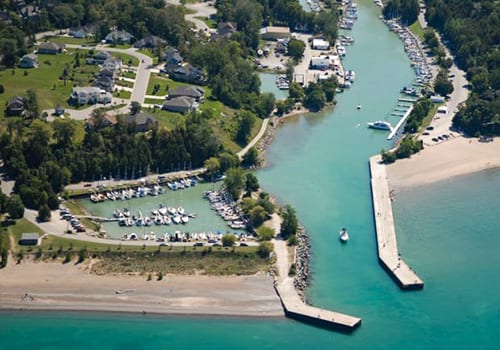 Years Of Experience
Joe Durand Construction Inc. has been building quality custom homes in Bayfield and the surrounding area since 1976. In that time we've become experts in home building, and have seen changes in building technology and design over the years that we will use to build your dream home.
---
"The beauty of Bayfield lets us build back to our roots, with traditionally inspired homes and a small-town approach to neighbourhoods that are warm and comfortable."
---
Built By Families For Families
Durand Developments is a family owned and operated company that has been building sub-divisions along the shores of Lake Huron since the late 1950's. We started by creating lake front lots at the back of our farms that would sell for $1000.00 apiece.  We've continued on in developing communities ranging from apartment buildings, townhomes and detached single family homes in small towns from Chatham/Kent to North Huron.